Have you ever felt like you're just a 'number' at your workplace?
You're not alone.
We live in a time where there is a huge focus on figures, our budgets are being slashed and employees are constantly asked to work more, for less.
Although there are some companies who have recognized and adapted to this (LinkedIn, Google & Salesforce are some great examples), there are plenty of industries where stress, hours and restraints are increasing, and job satisfaction is decreasing.
When I go out with friends, I avoid talking about work at any cost.
'Let's not talk about work tonight' is a phrase I find myself saying more and more. Sound familiar?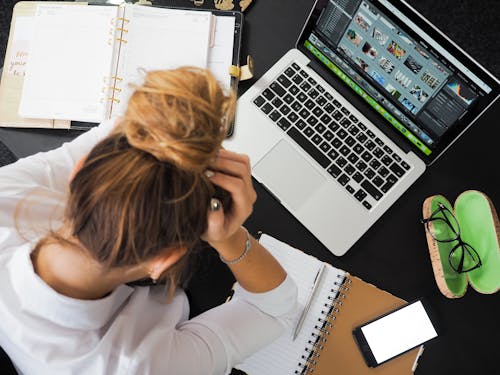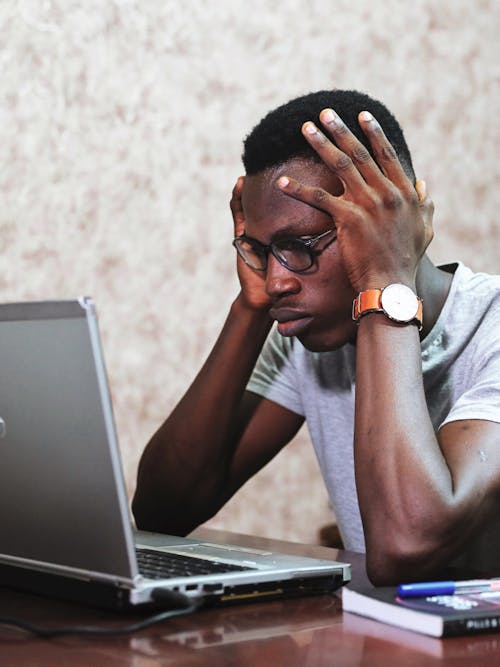 In an article by Rachel Druckenmiller, she identifies that 88% of Americans feel like they work for a company that doesn't care about them as human beings.
For most, work is a necessary evil, rather than a pleasure. Workplaces are so caught up with numbers and figures, they forget that the people driving their companies are, in fact, human.
And salaries are no longer enough to keep employees motivated. In fact, the top two motivators for employees are recognition and a sense of achievement. Throwing money at employees will not fix the deep-rooted problems organisations can face – one of which is the dehumanization of the workplace.
So what is dehumanization?
Dehumanization is a social phenomenon, where in certain environments, people are perceived by others as not human, but rather an instrument, object or a number in a large organization.
In extreme cases, dehumanization can go as far as seeing people as not human at all – instead, indistinguishable from other animals. A perfect example of this social phenomenon is the persecution Jews and other minorities faced in the Holocaust. Another example would be extreme racism, or taking away someone's basic human rights. This type of dehumanization is called 'animalistic' dehumanization.
However, in the workplace, people are more commonly victims of 'mechanistic' dehumanization – where they are likened to instruments used for another's benefit. This is an incredibly diverse social issue, where workers are often denied basic things, such as empathy, emotion or the opportunity for expression of self.
Qualities of a 'dehumanized' workplace:
Many workplaces and leaders within them prioritize efficiency over empathy, competition over connection and power over purpose.
Dehumanization takes many forms, but in the workplace, it can be anything from subtle to severe – manifesting itself in ways that may not always be obvious as 'dehumanizing':
Lack of Empathy
Empathy is the ability to understand, relate and share feelings with someone. It is something vital to building strong relationships with others. Yet many workplaces lack empathy.
Employees aren't expecting a kiss and a cuddle every time something goes wrong. But they are expecting to be treated as human beings.
Many employees have reported being asked to work in the midst of family tragedies, work longer hours to make up for missed deadliness and many also report feeling as though their emotions are not valid in the workplace.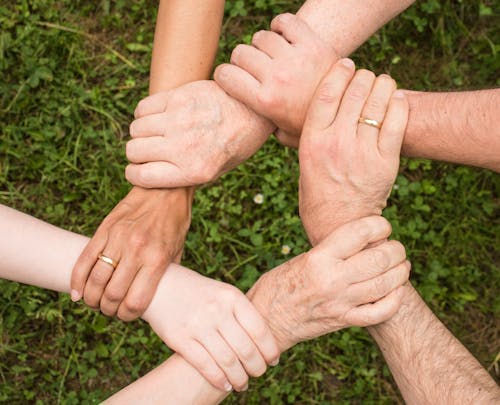 Showing empathy can sometimes be seen as weakness or emotional vulnerability, which often creates a culture of 'not my problem'. This is at odds with studies that prove that empathy actually promotes pro-social behaviour and builds trust and respect.
Condescension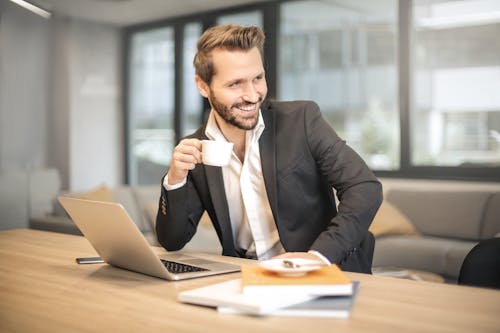 Condescension, or condescending behaviour, involves patronizing attitudes and creates an air of superiority. It's generally associated with snobbishness or disdain.
We've all had a boss like that at some point, haven't we?
In the workplace, condescension usually comes in the form of snide remarks, offhand comments or in extreme cases, gas-lighting.
This behaviour is incredibly harmful, and can be emotionally draining, distracting and demeaning for a worker to have to deal with.
Sometimes emotions are hard, and it's easier to dismiss them. We put an emphasis on efficiency, and things like emotions, connection and compassion can hinder this. But we can't sacrifice our basic human needs for work performance.
Cliques, 'Boy's Clubs' & Poor Company Culture
This is a particularly frustrating form of dehumanization within the workplace – and often the downfall of many organizations.
These types of workplaces can often seem more like high-school than a place where grown adults work. There is usually an obvious hierarchy, where 'some' people seem to progress far faster in the company than others.
This dehumanization manifests itself in behaviors such as forming clear 'groups' or 'cliques', rumor-mongering, giggling behind hands or a range of other obvious gestures, such as eye-brow raising.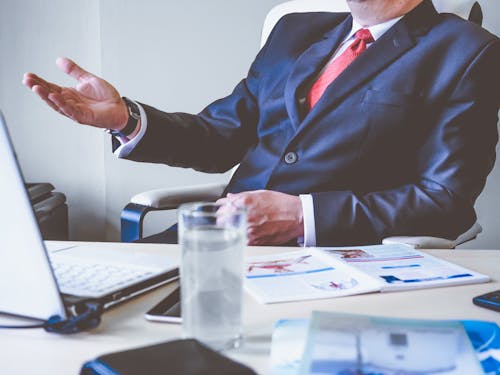 These are all signs of poor company culture, where people are not seen as equal or valid. Although this is not the only indication of poor company culture, it is a direct contributor.
Workplaces often dehumanize their workers in this type of way – socially ostracizing them, creating 'minorities' within the company, maintaining outdated 'Boy's Club' cultures or otherwise finding ways to subtly discriminate based on sex, race, gender or even just by perceived 'popularity'.
Dismissive Attitudes
We're all guilty of not paying attention every now and then. But dismissive attitudes go further than a simple slip of focus.
Have you ever been in a situation where you've come up with an idea, only to have it dismissed on the spot, ignored entirely or even worse, laughed at? This is the type of attitude many company leaders possess – dehumanizing and invalidating their workers in the process.
Body language also speaks volumes when it comes to being dismissive. Looking away, obvious disinterestedness, checking your watch or phone are all signs of a dismissive behaviour and attitude.
Although sometimes we are genuinely busy or our focus is elsewhere, the dismissive attitude that is often displayed by bosses or company leaders is invalidating and rude, and creates a feeling of not being respected or valued not only as an employee, but as a human.
So how do we 're-humanize' our workplaces?
The first thing workplaces need to do is to recognize the behaviors and attitudes that might be dehumanizing their workers. Often, these attitudes come from senior levels and work their way down to middle and lower-management.
Having the right people leading our workplaces is incredibly important – people who are willing to recognize issues and realign them with the needs of their employers.
Dehumanization in the workplace is an extremely complex issue, which can affect individuals, the organisation and even society as a whole.
The main goal of re-humanizing the workplace is to help all workers be open, honest and feel confident to be an individual, while also thriving in the organisational environment. Re-humanization is integral to positive social interaction.
So what can we do to work towards making our workplaces more human?
Accept & Admit Shortcomings
The first step to re-humanizing your workplace is to remind the people around you that you aren't perfect, and that's perfectly okay.
Accepting and admitting (out-loud) your shortcomings creates an environment where others can too. In an article for Forbes, Dina Gerdeman outlines the importance of being a humble leader. She takes note from Professor Alison Wood Brooks, who says:
'People find you more humble and likable when you not only reveal your successes and accomplishments, but your struggles and shortcomings, too… If we want to see positive workplace outcomes, we shouldn't underestimate how important it is to be seen as humble, grounded and well-liked.'
This is also the same approach Brene Brown shares in her book 'Daring Greatly', where she speaks on shame, and the importance of understanding ourselves in order to grow. She quotes Peter Sheahan, CEO of ChangeLabs, who says:
'If you want a culture of creativity and innovation, where sensible risks are embraced on both a market and individual level, start by developing the ability of managers to cultivate an openness to vulnerability in their teams. And this, paradoxically perhaps, requires first that they are vulnerable themselves.'
Owning our shortcomings provides a positive environment where personal and professional growth is encouraged and can flourish without fear or shame.
Ask Questions
This might seem simple, but it's something that so many people in leadership positions fail to do.
They're the bosses that walk past the same people every day, with their coffee in one hand and their phone in the other, and miss multiple opportunities to connect with the people they work right next to.
Some managers couldn't tell you who their receptionists' name is, what their co-worker's kids names are, or who the person in the waiting room is. They often put this in the 'trivial information' basket and move on.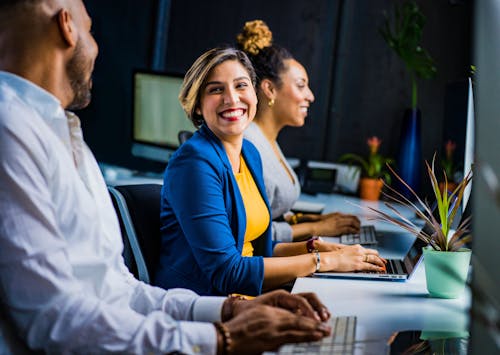 But the thing is, this information is what makes people the way that they are – and without knowing anything about the people you work with day in and day out, you are setting yourself up for failure.
If you take the time to ask questions and build rapport, you instantly become more approachable. You are seen as someone who doesn't just see their workers or colleagues as replaceable, disposable or 'just another number'. Being interested and involved is all part of being 'human'.
Be The Change You Want To See
If you want to re-humanize your workplace, the culture change needs to come from the top.
If workers can see leader that shows compassion and interest in the community, the employees and other managers, they are more likely to do the same. Not only that, but part of making a change is being the change.
You can't expect others to care if you aren't giving them an example to work with.
'Practice what you preach' comes to mind here.
Creating a workplace culture that cares about its employees is hard. There are many considerations and obstacles to take on board, including ingrained company culture, the attitudes of board members, the business' current financial position and much, much more.
Sometimes, re-humanization starts from a place of transparency and honesty.
But at the end of the day, re-humanization is a process of accepting that every person is unique, and that we all play a part – and every person is entitled to feel that they are valued.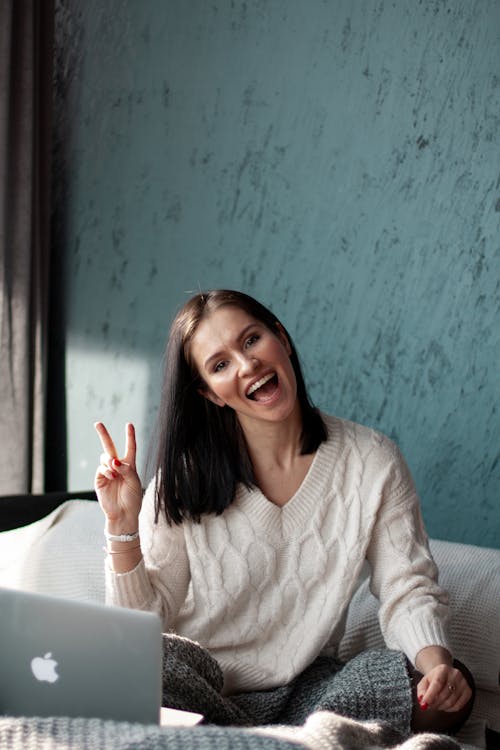 Making sure employees feel validated and valued is not the same as making them feel useful. That difference comes from a place of genuine care for the people, not the company, profit or the numbers the computer spits out. CEO Barry Wehmiller said this about involving and honouring the people around us:
'Everyone wants to do better. Trust them. Leaders are everywhere. Find them. People achieve good things, big and small, every day. Celebrate them. Some people wish things were different. Listen to them. Everybody matters. Show them.'