Hello there!
Welcome to week six of 'Top Talks' – a segment where I do a show-and-tell of my favourite speeches, talks or lectures.
I am a strong believer in continuous improvement – which to me, means finding and listening to people who have an array of different values, beliefs and ideas, and sharing them with others!
So…
WHO IS GRETA THUNBERG?
Greta Thunberg is a Swedish Climate Activist. She is credited with raising Climate Change awareness through her 'School Strike for the Climate' demonstrations – which began with her missing school to protest outside the Swedish parliament, before picking up traction in schools around the world.
Greta is 16 years old, and has just finished sailing from Plymouth, England – reaching Manhattan, New York on August 28th on a zero-carbon-emission sailboat to attend a global warming conference.
What I got out of this 'Top Talk':
This TED Talk is one of Greta's first speeches in the larger public arena regarding Climate Change, after deciding to skip school to protest Climate Change on the steps of the Swedish parliament. Since then, Greta has spoken to a number of high-profile political leaders and assemblies, and is known for her blunt, matter-of-fact manner. She gives a great insight into how hard the next generation will have to work to battle against Climate Change 'non-believers', politics, poor leadership and out-dated rules in order to secure the planet's future.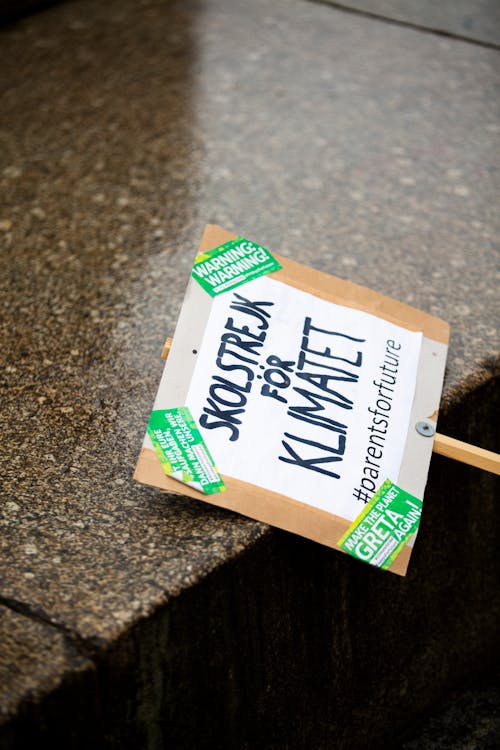 HOW COULD WE LET THIS HAPPEN?
In her talk, Greta speaks about how she first came to learn of Climate Change at the age of 8. She says she was skeptical at first, because if this was happening, surely it would be all over the headlines, leaders would be doing something and there would be public outcry…
'…why are we not reducing our emissions? Why are they in fact still increasing? Are we knowingly causing a mass extinction? Are we evil?'
Greta soon realized that there was a crisis looming that no-one seemed to be taking seriously. She stopped eating, stopped talking and was eventually diagnosed with Asperger's Syndrome with selected mutism.
Greta was depressed. Depressed that we, as humans, could allow this to happen to our home, right in front of us. And it is an important thing to think about. We need to be accountable for our actions.
We need to start having frank conversations, changing our thinking and living in a sustainable way. It is everyone's business. Without everyday people like Greta Thunberg taking a stand, what will our world look like in 10, 20 or 50 years' time? And what will it mean for our children, or our children's children?
THE RULES NEED TO CHANGE
Ice caps are melting, temperatures are rising and forest are being cleared for agriculture. Who is accountable? What is the governments' stance? Who is becoming richer, while the planet becomes poorer in every way? Why aren't we acting?
'People keep doing what they do because the vast majority doesn't have a clue about the actual consequences of our everyday life.'
In this talk, Greta questions why no one is acting. There are no emergency meetings. No headlines. No policy changes. No meaningful restrictions.
'Even most climate scientists or green politicians keep on flying around the world, eating meat and dairy.'
Greta so rightly says in her talk that we can no longer play by the rules, because the rules themselves need to be changed.
And she's right. How can we expect to tackle this Climate Crisis, when people in huge positions of power like Donald Trump are Climate Change 'skeptics'? How can we tackle it when there aren't any headlines, any policy changes or emergency meetings? The rules don't work. The rules don't serve to help the planet. They serve to help people. But what happens when there's no planet for the people?
So we can't save the world by playing by the rules. Because the rules have to be changed.

Everything needs to change. And it has to start today.

GRETA THUNBERG